Copyright by Yvonne Johnson
Please do not reproduce any images without my written permission!
These are pictures of a painting I did of a wolf pouncing on a rabbit in the snow, painted in 1994.
You can see the details better on the closeup, how each hair was painted....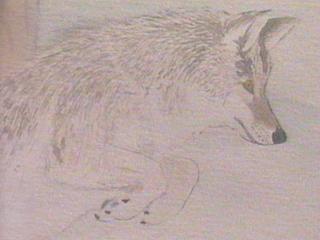 These pictures are of a painting I did of a cougar in the foliage (or Florida Panther in the everglades), in 1993.
I left the background blurred.... Notice once again the detail in the closeup.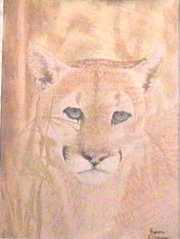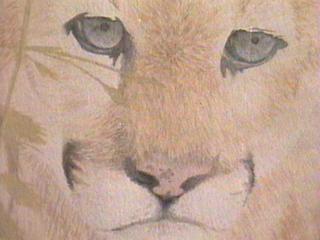 The picture here is of a painting I did of ducks at a lake's edge, I believe painted in 1994.
It is quite large, this is a cropped version. One of my favorite paintings actually. I was very pleased with the results.